Enquire Now
Raised Storage Areas
Raised Mezzanine And Structural Floors
Display and Rack Australia can design, supply and install all types of structural mezzanine floors and raised mezzanine floors systems. We work with you to provide the perfect solution for your raised floor and storage areas, which comply with all Australian safety standards codes.
We can supply raised mezzanine floors, raised storage areas, structural raised floors and structural storage areas to suit any budget, Display And Rack Pty Ltd offers a full design, supply and installation service and can handle your requirements Australia wide.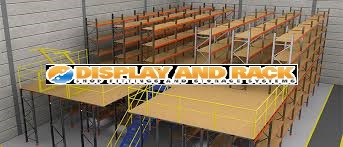 ​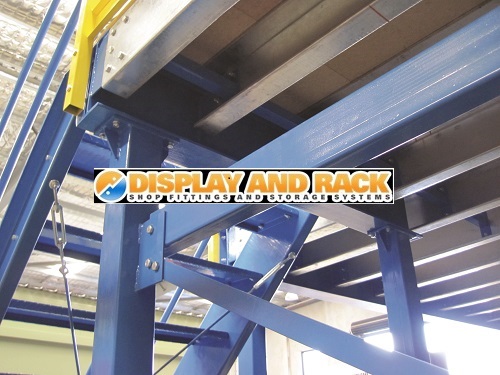 ​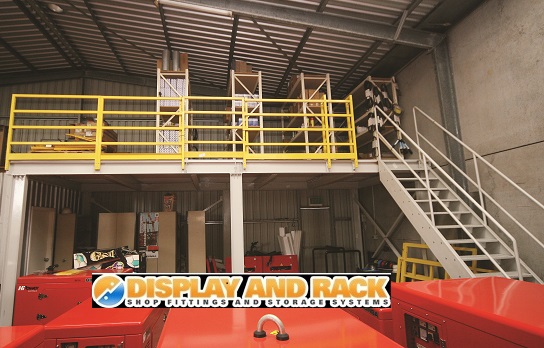 ---
Mezzanine And Raised Storage Floors
Maximise your warehouse or factory floor space by building your storage space up. Duplicate you floor footprint and utilise the "upper" unused space in your premises by installing a structural floor mezzanine or raised storage rack floor system. Display & Rack can design and install structural floor mezzanine or raised storage racking floor systems to suit any application and location. Our mezzanine floor systems comply with all Australian Safety standards and include quality flooring sheets, access staircases, safety handrails, forklift and product loading and unloading gate access sections.
When designing and installing your mezzanine area, we work with you to consider product types, access, safety, all applications with consideration to floor stress and weights to ensure compliance to Australian standards.
Contact Display And Rack for a competitive quote on new and good quality 2nd hand raised structural floor areas, raised storage and shelving areas or any pallet racking need.