Enquire Now
Drive In Pallet Rack
Push Back Pallet Racking Systems
Drive in rack, push back racking or deep density racking is the perfect storage solution for high capacity storage of your products. If you have high volume or multiple pallets of products, Drive In Pallet Racking is your ideal pallet racking system.
Products can be stored several pallets deep and high depending on your requirements. By utilising drive in deep racking you increase your pallet storage density, save on warehouse space by reducing your storage system footprint and increase your warehouse capacity.
Display And Rack Systems Australia can provide a system to suit your needs and offers you a complete service from site measure, drive in racking design, manufacture and installation to Australian storage racking standards.
With options of good used quality and new systems available, Display And Rack is your one stop Drive in Pallet Rack storage specialist.
Contact us for a no obligation measure and quote today.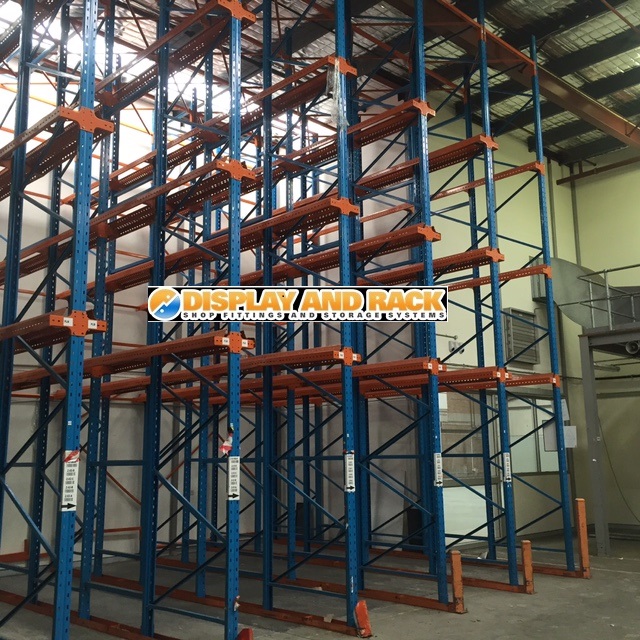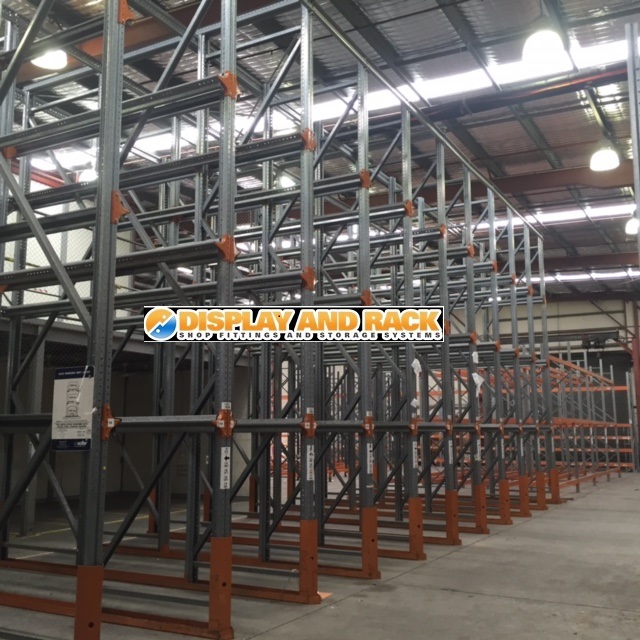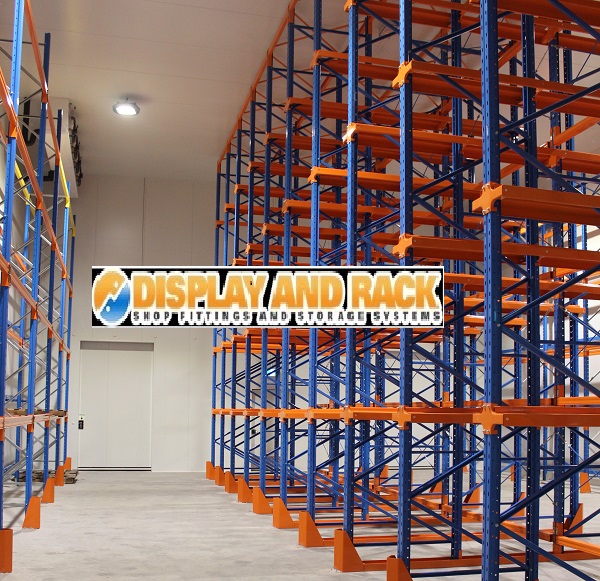 ---
New & Second Hand Drive in Pallet Rack
Drive in Pallet Racking affords high capacity storage with minimal floor space. Ideal for bulk storage and high volume storage of duplicate palletised products. Reduce the floor space required for storing multiple or like palletised products by implementing a Drive In Pallet Racking System designed, supplied and installed by Display & Rack Australia.
Contact us today for a free no obligation measure and quote today!!